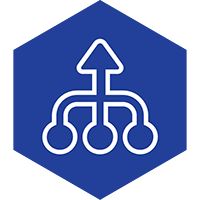 The service we offer is to source your needs from different suppliers/manufacturers and collect them together in our warehouse. We then consolidate your items according to your preferences and ship them to your desired location in a single shipment.
Before the consolidation, we open your packages, make the necessary controls regarding the  part numbers, quantities…etc  and send you the pictures of your orders if requested.
We offer 2 types of packaging services;
1-Consolidate with Original Packaging
When your order arrives to our warehouse, we open the package and make the necessary checks and return the products back to its original package. During the consolidation; all the products are added to consolidation box in their original packaging.
2- Special Packaging
From time to time, the suppliers tend to use larger packages more than it is required. Since it will bring extra costs to keep all these excessive packages, we offer  special packaging service.
In this service, the items are taken out from their outer packaging* and will be added to consolidation box while making sure that there will be no damage during transportation. This option will significantly decrease your logistic expenses.
We are working closely with worldwide known logistic couriers to ensure  your shipment will arrive on time to your  preferred location.
*It is only valid for outer supplier packaging such as boxes. Anti-Moist, anti-static, tube, tray or tape & reel packages will not be opened and necessary controls will be done from the supplier's label.
Benefits of Consolidation Service
Cost effective logistics
Minimum custom clearance expenses
One point contact – Saves time
24/7/365 cargo tracking service
Dedicated account manager